Unique dining possibilities at Lake Como
Sheraton Lake Como is not only the perfect gateway to connect to the beauty of the lake and its famous villas, but also a charming location for fine dining, organising a lunch or even a picnic. Italy's renowned cuisine is given a modern twist at Gusto Restaurant. The flavours of South American grills (quincho) have inspired Kincho Restaurant, which includes a pizzeria and a bar. Join us at Fresco Bar for a cocktail or a glass or wine. Opened onto the private park, the fine dining Kitchen Restaurant delights all the guest with its gourmet delicacies.
Restaurant Kitchen
A green oasis at Lake Como
Nested in the private park of the hotel, open from Tuesday to Sunday, Kitchen restaurant is the fine dining option for all ones are looking for a revised Italian cuisine in a sophisticated yet informal atmosphere opened onto the green.
Discover more about Kitchen Restaurant >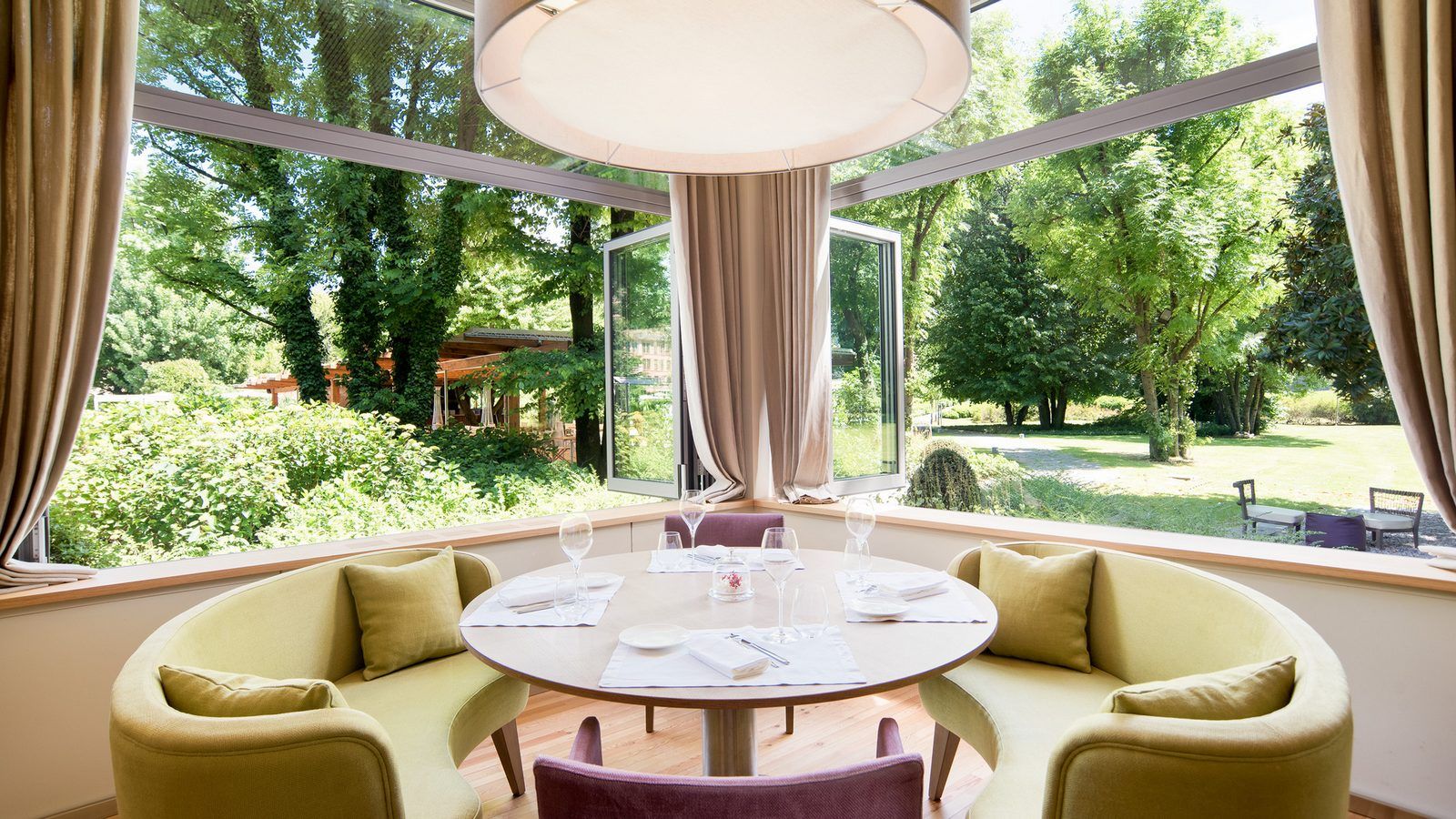 Restaurant Gusto
Tradition with a modern twist
Whether it's a business lunch or a candlelit dinner, the Gusto Restaurant always offers the very best in food and hospitality. The refined contemporary ambience of the dining room offers traditional Italian cuisine with a modern twist.
Discover more about Gusto Restaurant >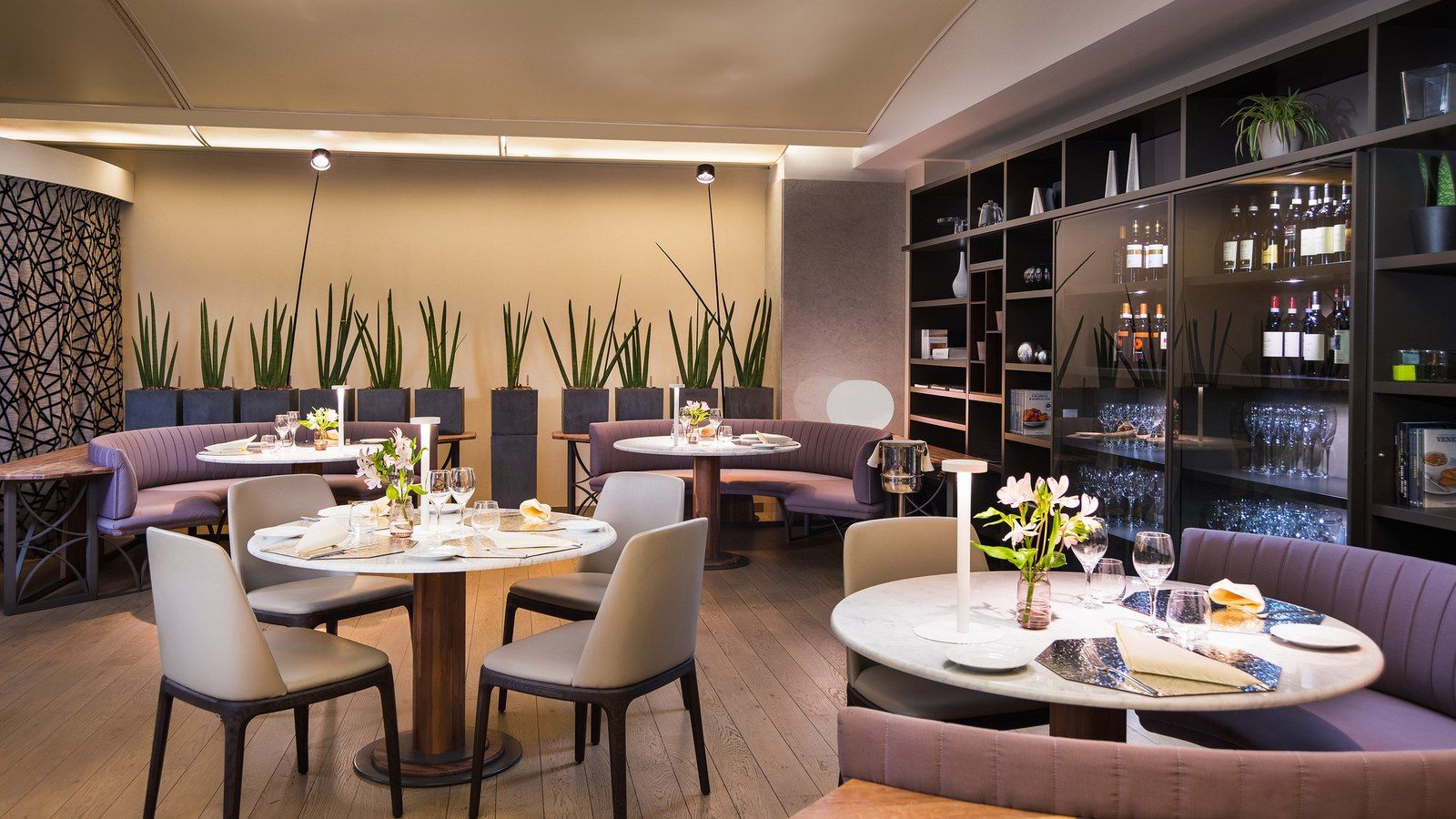 Restaurant Kincho
Open Air Italian grill
For an informal dinner, enjoy the all day dining pizzeria and italian grill at Kincho in the park with its own lovely wooden gazebo by the pool. In a delightful, informal setting you can choose aong grilled meats, pizzas and tasty snacks.
Discover more about Kincho Restaurant >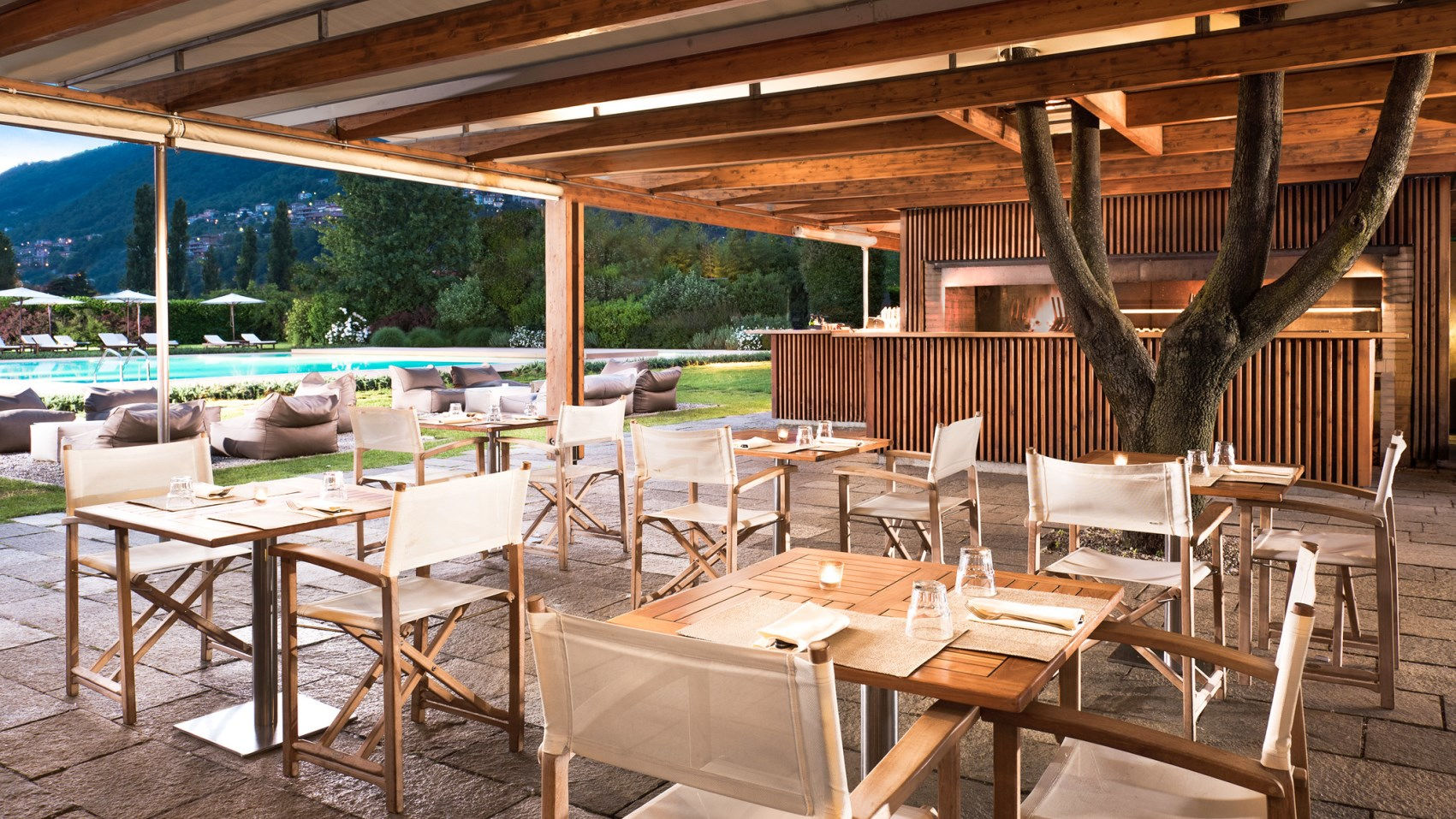 Bar Kincho
Best cocktails in Como
A pool bar Kincho is an excellent place to unwind between swims, savouring our healthy and light dishes or tasty pizzas. A young and informal atmosphere will help to relax and feel yourself at your ease.
Discover more about Bar Kincho >
Bar Fresco
Exclusive wine-tasting events
Located at the hotel first floor, the inviting lounge of the Fresco Bar, with art books, newspapers and gentle background music is the perfect place to relax and enjoy one of the best Italian wines.
Discover more about Bar Fresco >